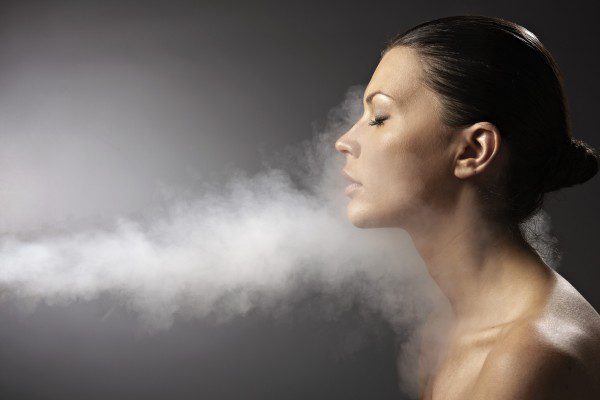 The real concentrate of health is in our thermal water.

Micronised thermal water is indicated against respiratory tract diseases and in the prevention of infectious flare-ups.
Our inhalation therapy department is equipped with machines for inhalation, aerosol, humage.
At the end of each therapy, the inhaler proceeds to a short self-sanitisation cycle, reinforced by thorough safety procedures by our staff.
Each treatment lasts about 10 to 12 minutes.
THERAPEUTIC CHARACTERISTICS of THERMAL WATER administered by AEROSOL:
Antiseptic action;
Stimulation of the ciliary apparatus;
Fluidification of the secretion;
Normalisation of the characteristics of respiratory mucus;
Reduction of the non-physiological microbiological component.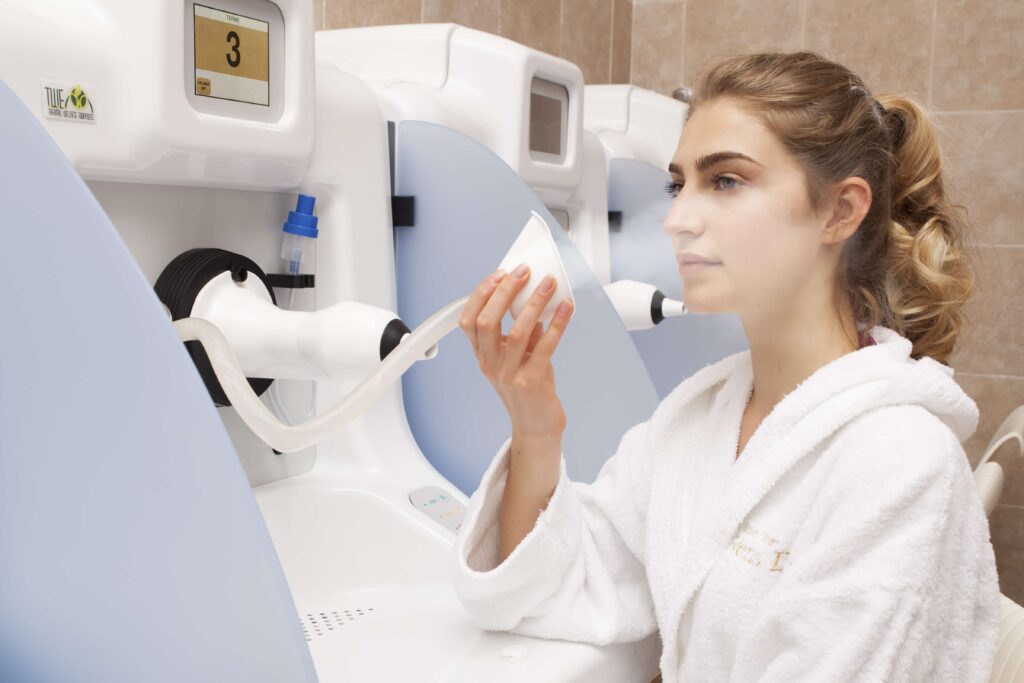 HUMAGE
The thermal treatment humage or emanations (indirect collectives, direct collectives), consists in inhaling the gases that spring from thermal waters for therapeutic purposes. Technically, it is obtained by pushing compressed air into a container containing thermal water, which, by stimulating the water and making it bubble, releases the thermal particles it contains. By induction, the gas released, pushed by the air pressure, is conveyed into a small tube that brings it to the patient's mask. The humage treatment is ideal for reaching the most intimate parts of the respiratory system and plays a very important role in the treatment of diseases affecting the lower respiratory tract (recurrent bronchitis, chronic bronchitis, treatment of symptoms and prevention of bronchial asthma, treatment of possible respiratory tract infections).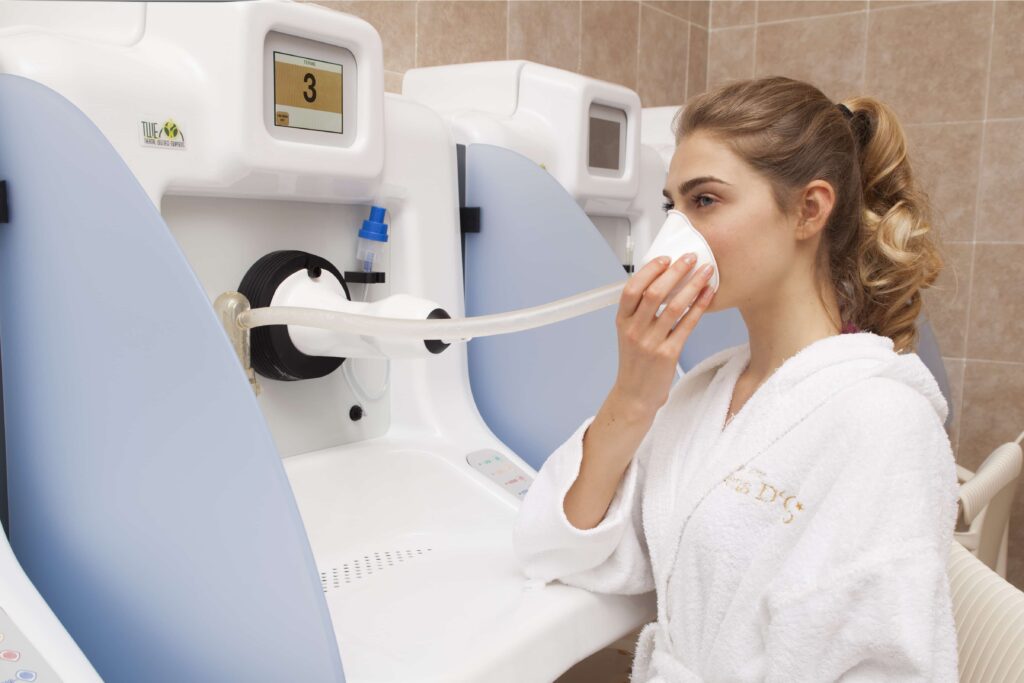 AEROSOL
The concept of aerosol (for the upper or lower airways) is also similar, the difference being determined by the devices, which break down the mineral water into particles with a diameter of between 3 and 10 microns, which stop mainly in the upper airways and also in the finest branches of the bronchial tree. An alternative application to the classic aerosol is the sonic aerosol, where the administration of thermal water particles is associated with a flow of sound waves at 100 Hertz: the adaptation between sound waves and sulphurous thermal water gives the particles a particular kinetic attitude that allows the gaseous particles to easily penetrate the cavities of the paranasal sinuses and middle ear through the Eustachian tube.
INHALATIONS and AEROSOLS with THERMAL WATER are EFFECTIVE AGAINST:
Chronic bronchitis, simple or accompanied by an obstructive component (excluding asthma and emphysema);
Vasomotor rhinopathy;
Chronic pharyngolaryngitis;
Chronic sinusitis or chronic rhinosinusitic syndrome;
Chronic rhinosinusitic-bronchial syndromes;
Tonsillar and adenoid hypertrophy;
Tubal stenosis;
Chronic catarrhal otitis;
Chronic purulent otitis.