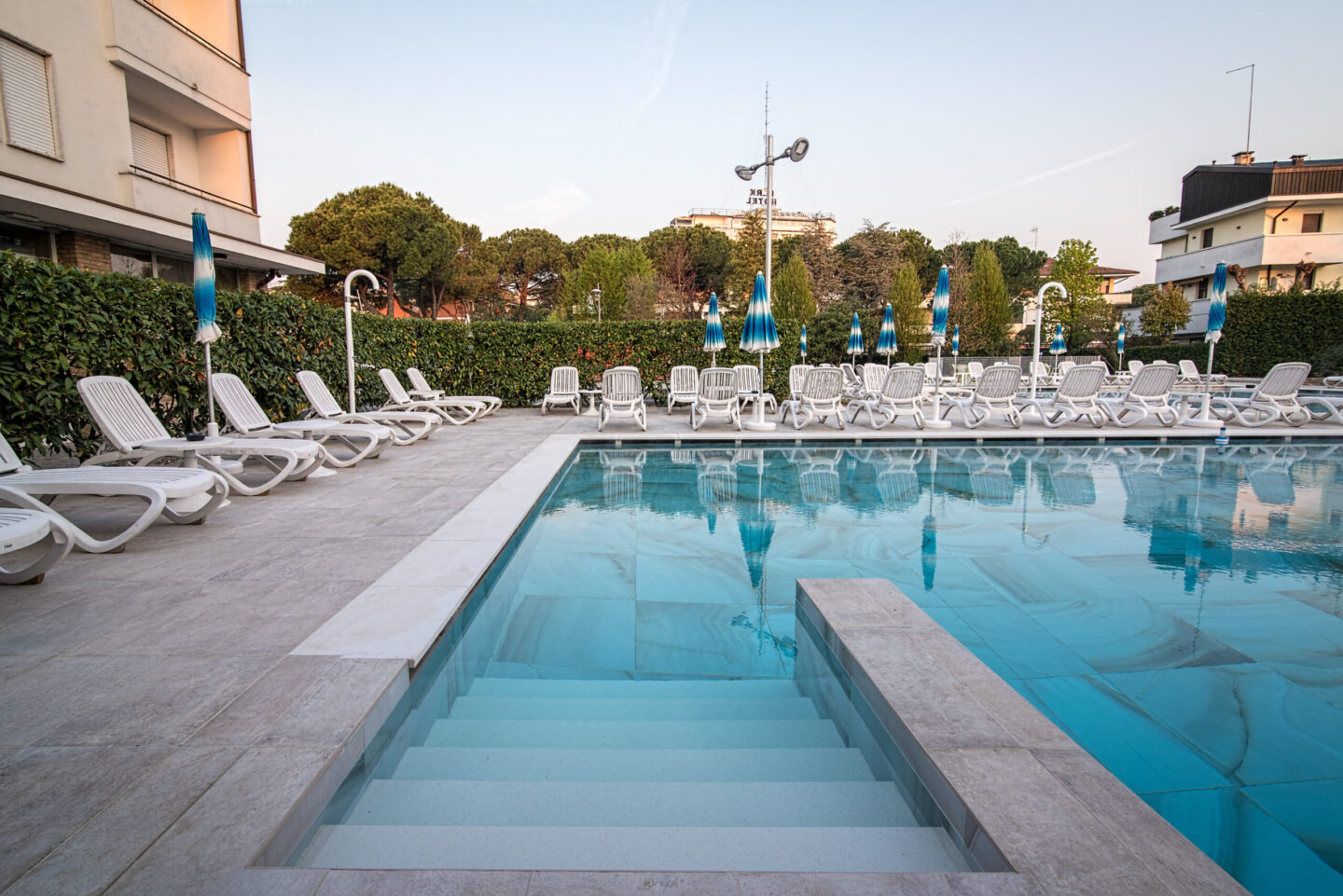 Our wellness centre at Abano Terme is composed of two thermal water swimming pools, one indoor and two outdoor, adjoining each other. They are both equipped with whirlpool, blade of water and circulatory reactivation path.
The properties of the bromo-iodine salt water coming from the springs of Euganean Spa (Terme Euganee) have been known since antiquity. Our spa pools offer the marvellous opportunity to regenerate both body and mind, spreading a pleasant feeling of wellbeing; even during the coldest months, you can plunge into the indoor swimming pool and then shift to the outdoor two, swimming in the open air without incurring sudden changes in temperature. In fact, they are both supplied with thermal water at a temperature between 32° and 34°: the original composition of our water and its temperature are a real panacea to relax the contracted muscles, for relieving the built-up tension and above all for treating the sequelae of bone and muscle traumas as well as rheumatic diseases.
Besides, from Monday to Saturday there is an enjoyable appointment with water gym awaiting you: a expert instructor will help you keep in shape. Sun-loungers with cushion and beach umbrellas are completely at your disposal, at no charge.